Laser Cutting Capabilities
Westwood provides precision laser cutting services with a Mazak Nexus 3015.
The 4kw fiber laser enables Westwood to cut ferrous and non-ferrous materials.
The Mazak FMS Automation with 10-shelf tower provides the capability to load up to 60,000 pounds of an assortment of materials.
We use equipment with high-speed linear drives and integrated right angle shears. This allows us to reduce production cycle time. By using sheet-loading and pallet changing equipment, we help you keep your costs down.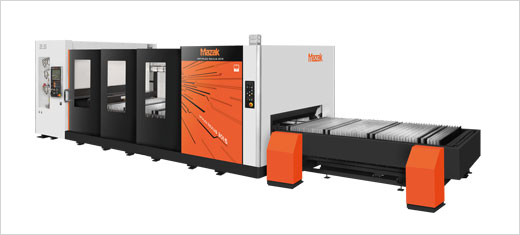 Mazak Nexus 3015